Automatic production line for pig production equipment
On the morning of May 30, the world's first pig equipment fully automated production line start ceremony in Wen's group's Guangdong South, animal husbandry machinery equipment Co., Ltd. held. The automated production lines with a total investment of 30 million yuan, the annual production and processing of pig bar equipment rack 10 million units, to meet the 200 million head of piglet listed on the scale of pig column frame supporting, GDP of up to 1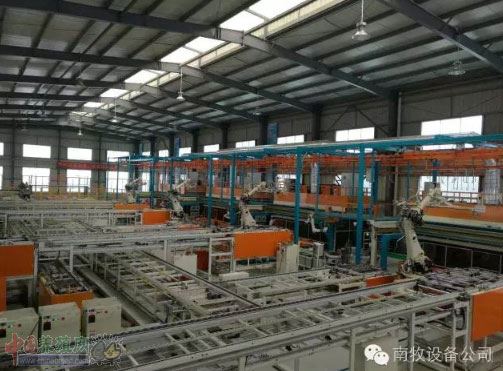 he automated production line by composed of more than 40 sets of 28 sets of equipment robot and related equipment, and the application of advanced electrical control technology and information management system, design intensive compact, intelligent coordination complete raw material cutting, bending, punching, polishing, transfer, assembly, welding and so on all processes, all equipment is centrally controlled by a central system, can achieve a variety of different specifications, bar equipment rack mixed line production. The entire production line from the material to the entire production process to achieve automated production, but also with the finished product vision inspection system, to achieve online product quality control, the intermediate process without manual intervention.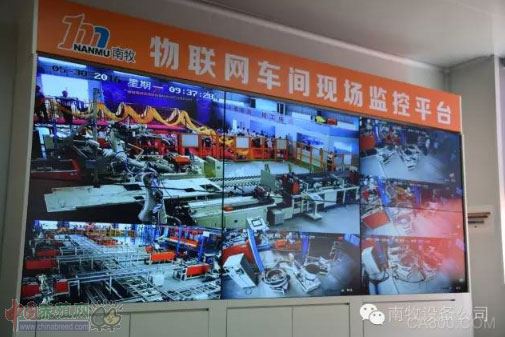 The application of automatic production line will greatly enhance the production efficiency of the south, animal husbandry equipment company, the production department responsible person Luo Liang introduction, the production line put into operation will make the work of production from the original 130 people reduced to 12 people, realize unmanned production area, personnel is mainly by operating engineers and machine maintenance team, truly realize the "machine generation.
This automatic intelligent production line is the first show in the field of agriculture robot intelligent manufacturing". Previously, located in the company has in the field of automobile manufacturing for many years cultivating, in Intelligent Robotics equipment R & D and production applications in the field of accumulated rich experience. The temperature Shinan Animal Husbandry Equipment Company powerful combination, together to create the agriculture and animal husbandry equipment in the field of wisdom made platform, efforts to promote the transformation of the agricultural modernization upgrade.